Five Ways To Stop Your Neighbor From Talking Your Ear Off While Flying
by Willis Plummer | Wanderfly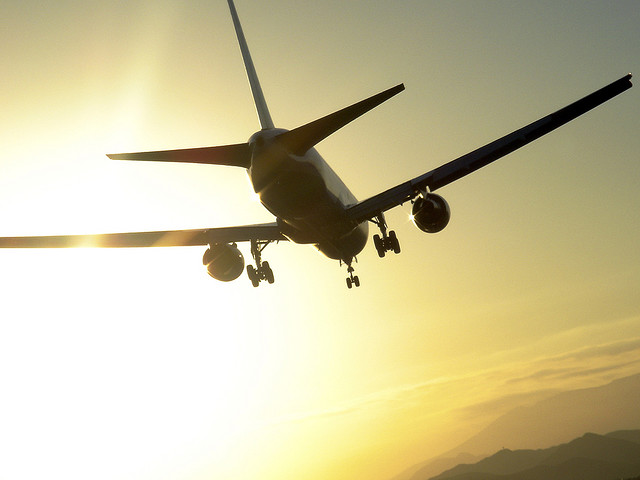 It's six in the morning, you didn't get your coffee because you overslept, and after getting a thorough pat-down from security and struggling to stay awake at your gate as you waited for your delayed flight to board, you sluggishly find your seat and smile for the first time all morning at the thought of a few hours of well-deserved shuteye.
Unfortunately, your neighbor for the flight has other plans; as soon as you close your eyes, he squeezes in next to you and loudly introduces himself. You say hi and shut your eyes again, but he's determined to engage in you in conversation for the next three hours. We've all been in this awful situation, and here at Wanderfly, we've come up with a few strategies for making it absolutely clear that you're not interested in talking to a stranger you'll never see again.
1. Wear Headphones - It doesn't matter if you're listening to anything. Just keep your headphones in before you even get to your seat and never take them out. Your neighbor won't know the difference unless the stewardess calls your bluff and tells you to turn off your music for take off. As an added bonus, your headphones will muffle engine noises and babies' cries.
2. Pretend You're Crazy - As soon as you take your seat start muttering to yourself. The person sitting next to you will thank his lucky stars when you finally stop talking and fall asleep. This is a risky approach; you don't want anyone mistaking you for a security threat.
3. Fake A Hangover - Tell the person sitting next to you that you had one too many drinks last night and act like you're on the verge of puking. If you want to be really convincing, take a couple dry heaves into the barf bag. The threat of projectile vomit will discourage even the most determined airplane chatter.
4. Act Deaf - When your neighbor starts talking, sign at him that you can't hear what he's saying. Hopefully, he doesn't shout in your ear or, god forbid, speak American Sign Language.
5. Be Direct - You can just politely explain that you're exhausted and that you need to sleep, but you run the risk of offending this person who clearly doesn't pick up on social cues, and besides, where's the fun in that?